Forest Hill: Your Guide to Living at Forêt™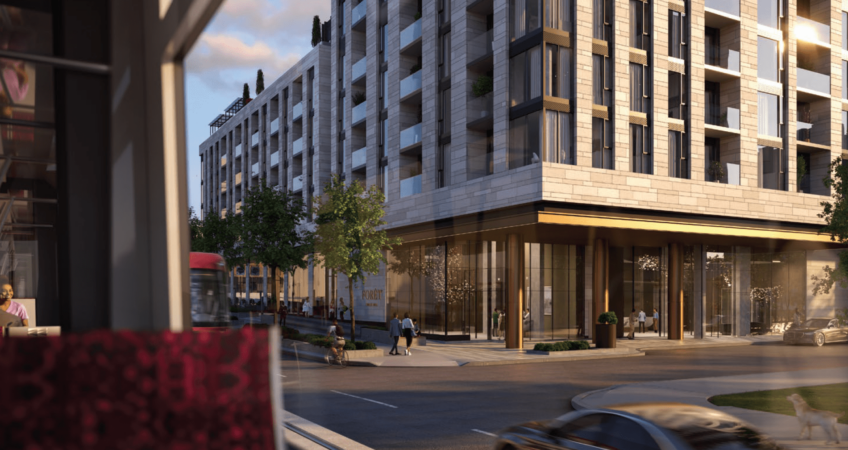 Welcome to Forest Hill, one of the most prestigious and affluent neighborhoods in Toronto. Located just north of downtown Toronto, Forest Hill is a beautiful residential area that offers a wide range of amenities and attractions. Whether you're a local resident or a visitor to the area, there's always something to do and see in this charming neighborhood.
Forêt™ Forest Hill by Canderel Residential, located at Bathurst and St. Clair, is a new pre-construction real estate project that promises to be a stunning addition to the Forest Hill neighborhood. This luxury condo development is set to offer residents an unmatched living experience.
Here's a guide to some of the best places to eat, shop, explore, and access transit in Forest Hill, along with information about Forêt™.
Restaurants
Forest Hill is home to a variety of excellent restaurants, ranging from high-end steak houses to cozy Italian bistros. Here are some of the top spots to check out:
Blueblood Steakhouse: This high-end steakhouse is located in the stunning Casa Loma castle and offers an elegant dining experience.
Nodo Hillcrest: This cozy Italian restaurant serves delicious pasta and pizza dishes in a warm and inviting atmosphere.
Flor De Sal: This Portuguese restaurant is known for its seafood dishes, including grilled octopus and salt cod fritters.
FK Restaurant: This French-inspired bistro serves classic dishes with a modern twist and is especially popular for its weekend brunch.
May Flowers, Floral Co: This flower shop and café is the perfect spot for a coffee and a pastry, and also sells beautiful floral arrangements and gifts.
The Rushton: This cozy pub serves delicious comfort food and has a great selection of beers on tap.
Shopping
Forest Hill is a great place to shop, with a mix of high-end boutiques and unique local shops. Here are some of the top spots to check out:
Summerhill Market Forest Hill: This gourmet grocery store is known for its delicious prepared foods and high-quality ingredients.
Yorkville Village: This upscale shopping mall is home to a variety of luxury brands, including Chanel, Prada, and Gucci.
Lonsdale Gallery of Art: This contemporary art gallery showcases works by local and international artists.
Artscape Wychwood Barns: This community arts hub is home to a variety of artists' studios, galleries, and performance spaces.
Type Books bookstore: This charming independent bookstore specializes in literature, art, and design.
Attractions
There's no shortage of things to see and do in Forest Hill, with a variety of parks, trails, and cultural attractions. Here are some of the top spots to check out:
Beltline Trail: This walking and cycling trail winds through the neighborhood and offers stunning views of the city.
Sir Winston Churchill Park: This large park is home to a variety of sports facilities, including tennis courts, a skating rink, and a swimming pool.
Casa Loma: This stunning castle is one of Toronto's most famous landmarks and offers tours and events throughout the year.
Transit
Forêt™ offers excellent access to transit, with a dedicated streetcar line right outside your door. St. Clair West Station is also just a few steps away, making it easy to get around the Forest Hill neighborhood and beyond.
Explore the charming neighborhood of Forest Hill and discover its vibrant shops, restaurants, and attractions. Whether you're a local resident or a visitor, Forest Hill has something to offer everyone. And if you're looking for a new place to call home in this neighborhood, be sure to check out Forêt™, the newest luxury condo development in the area. With its unbeatable location and world-class amenities, Forêt™ is the perfect place to experience the best of Forest Hill living.
Register today at www.liveatforet.ca