St. Clair Neighbourhood – Dedicated to Revitalizing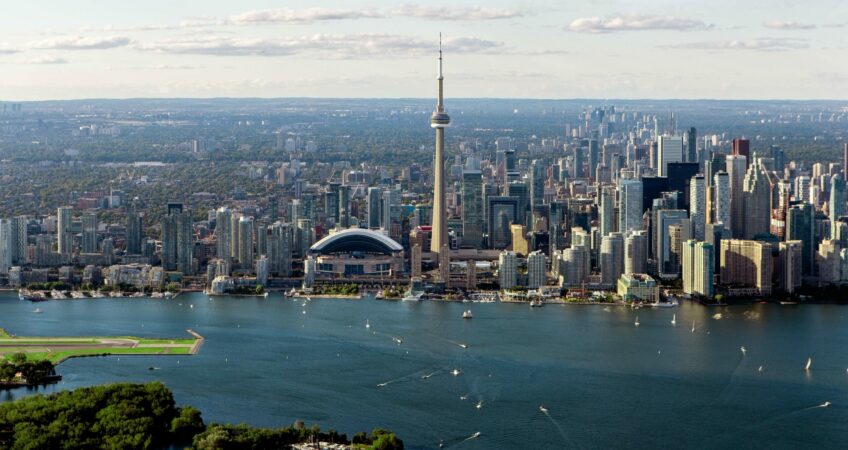 In the bustling heart of Toronto, the St. Clair Neighbourhood is currently undergoing a remarkable transformation, fueled by Canderel Residential's unwavering dedication and visionary approach. As one of Canada's premier developers, we strive to create exceptional living spaces that go beyond mere structures. Our newest developments, namely 900 St.Clair, 908 St.Clair, and Forêt Forest Hill, are not only shaping the skyline but also infusing new life into the St. Clair Neighbourhood. Let's delve into why Canderel Residential has taken such a keen interest in the St. Clair neighborhood and witness how our projects are actively fostering a vibrant and connected community.
Canderel Residential's Vision for the St. Clair Neighbourhood
At the core of our values lies a firm belief that each new development must serve as a beacon of community pride, enriching both the social fabric and visual appeal of the neighborhoods we serve. By skillfully merging exceptional design with the highest quality standards, our developments set an enduring benchmark for excellence, establishing themselves as iconic landmarks in the city.
Emphasizing Community Connection
In the same way, a prime example of our commitment to fostering strong community bonds is evident in the recent completion of 900 St.Clair; the first tower in the St. Clair Village community. Through thoughtfully curated retail programs, we have welcomed prominent retailers like the LCBO and Tim Hortons, offering residents convenient services right at their doorstep. Moreover, we prioritize their well-being and seek to enhance their daily lives.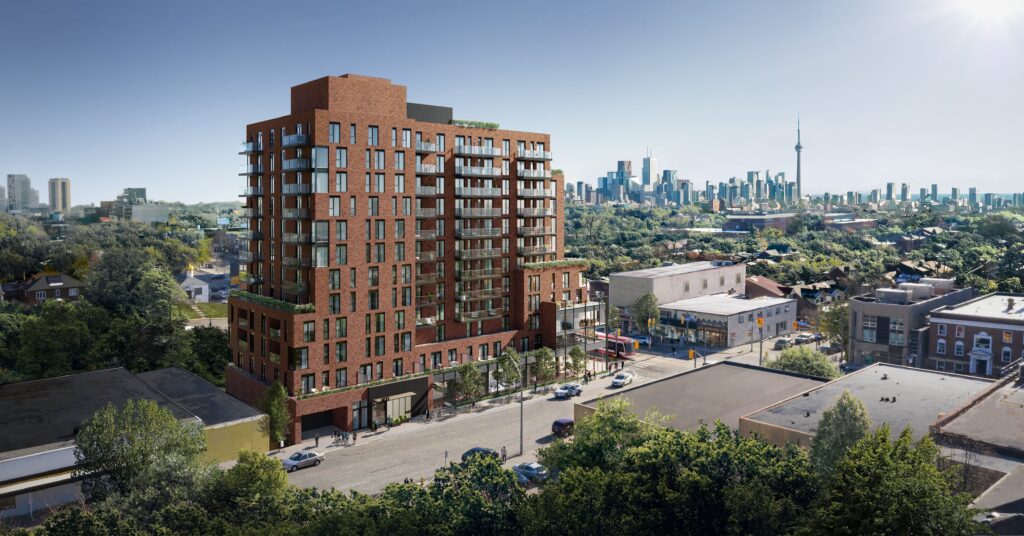 908 St.Clair: The Next Milestone
With the recent groundbreaking ceremony at 908 St.Clair, we mark an exciting new chapter for Canderel and the St. Clair neighborhood. Collaborating with esteemed partners at KingSett; also working alongside talented project teams, including TACT Architecture, Cumulus Architects Inc., DESIGNGENICS, and RAD Marketing; we are actively setting new standards for urban living.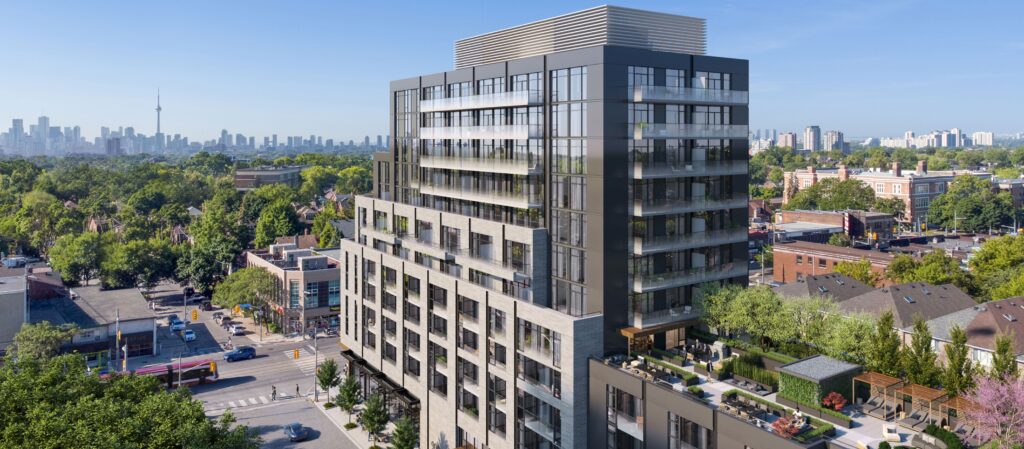 Forêt Forest Hill: A Gateway to Transformation
Forêt Forest Hill, nestled at Bathurst and St. Clair, promises to be a transformative gamechanger for the entire area. Spanning an impressive 1.9 acres, this mixed-use community stands as the largest of its kind in Forest Hill and its surroundings. By breathing new life into a gap in the urban fabric and creating enriched public spaces, such as curated retail spaces, a community center, and a public park, we aim to establish a dynamic social hub and a destination cherished by the entire community.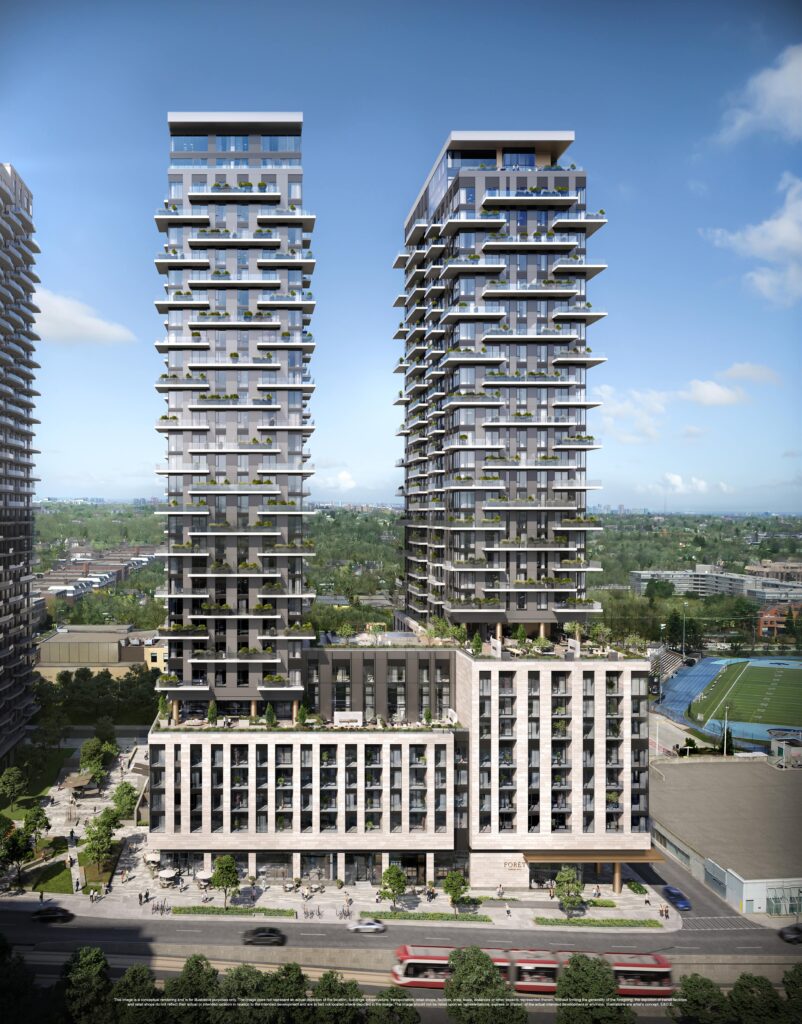 A Responsible Placemaker
As passionate placemakers, we wholeheartedly embrace the responsibility of creating better and healthier communities, always considering the needs of all. Then, collaborating closely with our partners and the City, we have artfully devised adaptable design solutions for Forêt Forest Hill. Consequently, our developments evolve in harmony with the neighborhood's character, enhancing its allure and contributing positively to its vitality. On the contrary, we consider ourselves more than just developers; particularly we are partners in building a brighter future for the residents and the neighbourhood at large.
As 900 St. Clair completes, construction progresses at 908 St.Clair, and Forêt Forest Hill actively engages buyers, our palpable dedication to the St. Clair West area is evident. Consequently, as these projects come to fruition, they will undoubtedly continue to embellish and invigorate the St.Clair neighborhood, forging a lasting impact on the lives of its residents and the community at large. Therefore, our commitment to fostering a vibrant and connected community remains steadfast. What's more, we look forward to the future with excitement and optimism.
Without delay, get in touch today for access to the latest availabilities and pricing! E.g.:
900 St. Clair visit our model suite – limited suites remaining
908 St. Clair limited new suite release – don't miss out
490 St. Clair (Forêt Forest Hill) – Unique opportunities available
Contact [email protected]