Elevate Your Home: Interior Design Trends at 900 St Clair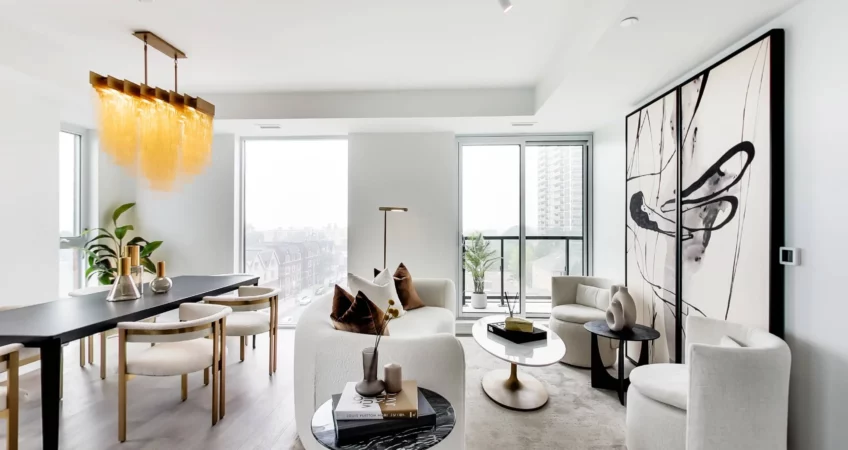 In the ever-evolving world of interior design, staying in tune with the latest trends is crucial for creating spaces that resonate with modern sensibilities. Unquestionably, leading this design evolution is the remarkable 900 St Clair project. So, step into this model suite, where contemporary design seamlessly merges with timeless elements. Let's delve into the prominent design trends that grace this space, all while inviting you to experience it firsthand.
Quiet Luxury – Where Comfort Meets Opulence
Luxury has undergone a remarkable transformation, shedding its ostentatious exterior for a more serene and inviting aesthetic. The 900 St Clair model suite, as a case in point, embodies this trend through its subtle opulence. So by blending serene accents with layered lighting, the spaces evoke a tranquil sense of luxury. This approach encapsulates elegance without extravagance, ensuring that comfort takes center stage.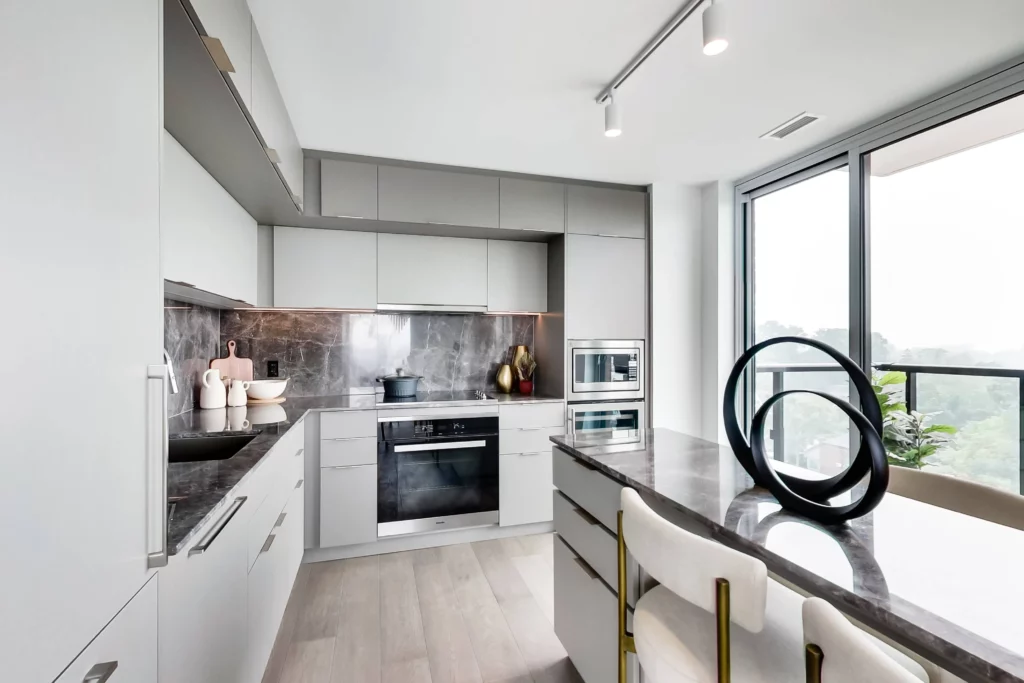 Bouclé Fabric – Weaving Texture into Design
Textures possess the power to elevate design, and the model suite skillfully employs bouclé fabric furniture to achieve just that. Additionally, these tactile pieces infuse the space with visual intrigue and sensory delight. Finally, by juxtaposing the softness of bouclé with modern lines, the design strikes a harmonious balance between sophistication and tactile comfort.
Mixed Metal Finishes – A Dance of Contrasts
Gone are the days of uniform metal finishes. Instead, we enter the trend of mingling metal tones, elegantly showcased in the model suite. Light fixtures, furniture accents, and accessories embrace diverse metal hues, crafting a captivating contrast. Finally, this interplay of tones adds depth and a touch of eclectic charm, narrating a story of individuality.
Black Accents – Boldness in Simplicity
Black accents take center stage in the model suite, introducing a touch of drama and contrast, especially against neutral backdrops. The deliberate placement of black elements exudes sophistication and finesse. This trend demonstrates how even simple black accents can make a profound impact, infusing depth and visual intrigue.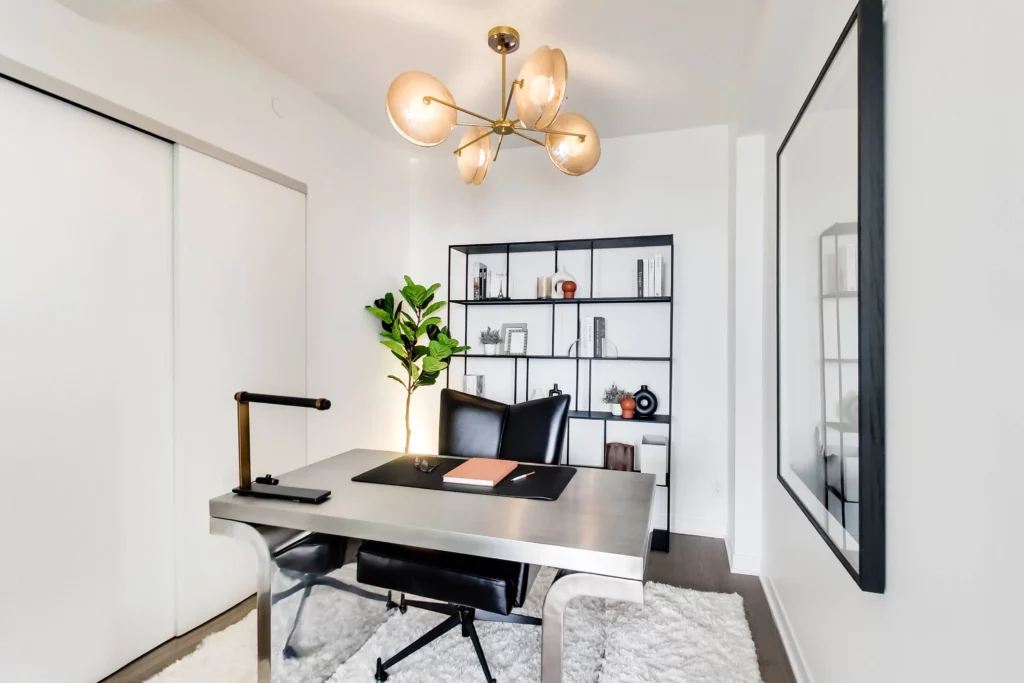 Organic Curves – Inviting Serenity
Amidst the sharp angles, the embrace of organic curves introduces a refreshing note of tranquility. The model suite's curved furnishings extend a warm invitation to unwind. Furthermore, these soft, rounded forms create an ambiance of relaxation and comfort, fostering a sense of ease within the space.
Are you ready to immerse yourself in the latest interior design trends?
The model suite at 900 St Clair promises an immersive encounter with these captivating design elements. Only a few units remain, seize the opportunity to become part of this incredible community and find inspiration for decorating your home! Witness the fusion of quiet luxury, textural allure, mixed metal aesthetics, bold sophistication, and serene comfort. In this regard, secure your appointment today to unlock the future of interior design.