YC Condos wins a Bild Award!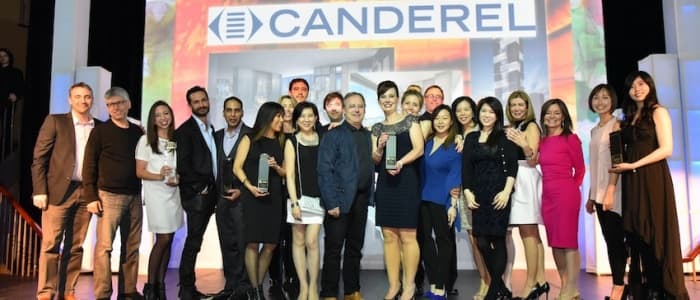 We've put so much effort into making sure the unique qualities of YC Condos would be recognized as a force to be reckoned with in the Toronto condo market when we first launched in January 2014, and it worked! Just recently, YC Condos was awarded the High Rise Project of the Year at the 2015 BILD Awards and we couldn't be happier.
The BILD Awards are an annual ceremony that honours the hard work of industry leaders and highlights successful projects all over Toronto. Over 1,100 builders, developers, sales, and marketing professionals attended the awards ceremony to help pay tribute to this year's nominees. The High Rise Project of the Year Award is undoubtedly one of the most prestigious awards in the real estate industry which is why we are so proud that YC Condos received this significant honour.
As with any of our projects, we put a lot of time and effort into making sure YC Condos has the best architecture, interiors, location, and amenities, to make it a sought-after building to buy and live in in the city.
With over 1,000 submissions to 46 categories for the BILD awards this year, it's a testament to our passion in building stand-out developments that YC Condos has been recognized amongst a number of other great high-rise projects that are going up in Toronto right now. We'd like to give a big thanks to all of you who voted and have supported our project from the beginning!