Condo Design Trends To Look Out For In 2022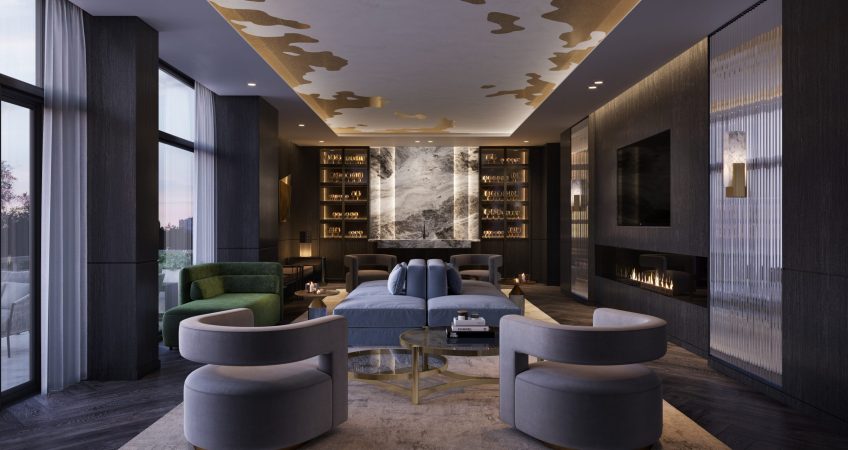 Our appreciation of design is always evolving; trends come and go, and get replaced by new design concepts that build off the past while looking ahead to the future.
When fashioning interior design concepts for a condominium community, the goal is to create warm and welcoming spaces that feel decidedly contemporary while incorporating a dramatic flair that is inspiring, uplifting and timeless. We believe it's also extremely important to separate flashy trends from enduring style by looking far ahead into the future and becoming early adopters and leaders.
Such is the goal that Kathy Chow, managing partner of interior design firm, DesignGenics, has applied in the design of our many condominium communities – including our 908 St. Clair mid-rise development in St. Clair West Village within proximity to the Cedarvale, Wychwood and Forest Hill neighbourhoods.
Here are eight condominium design trends that Kathy anticipates will continue gaining ground throughout 2022 and beyond.
Exaggerated proportions
Dramatic and even over-exaggerated features enhanced with a creative use of light are a welcome focal point in larger spaces such as a condominium lobby. An oversized piece of curated artwork or the grand fireplace set in a stately stone wall that will be incorporated into 908 St. Clair's lobby makes a bold stylistic statement that is evocative and a genuine conversation-starter.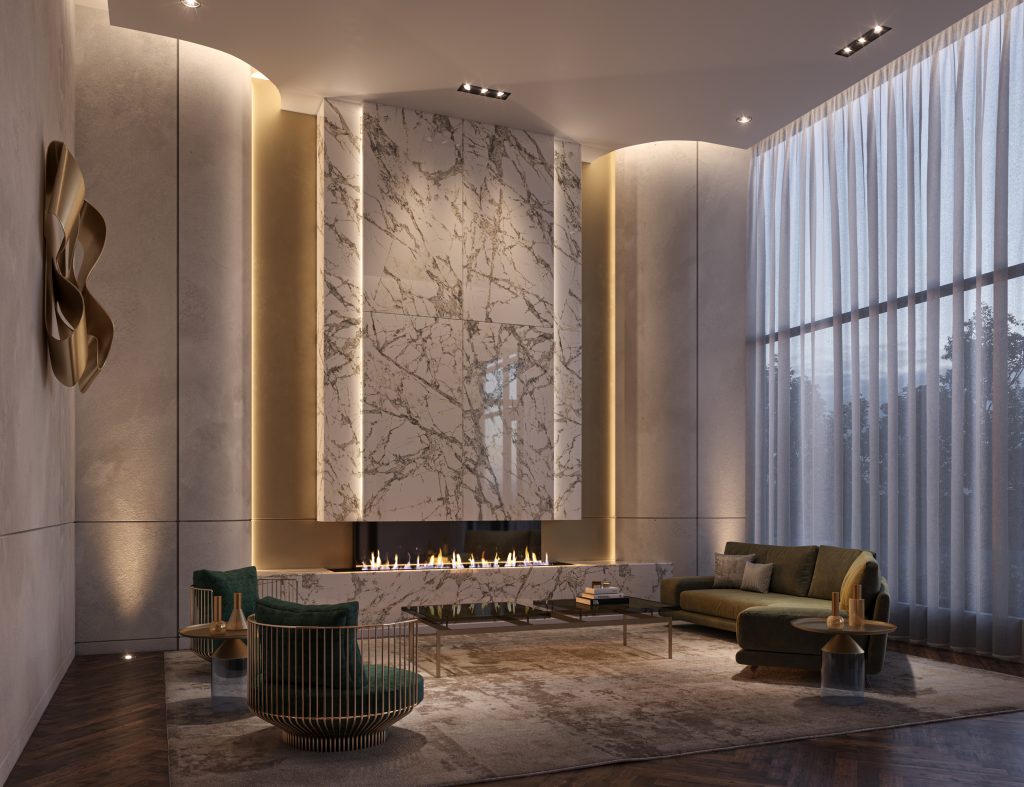 Refined details
We firmly believe that investing in higher-quality features and finishes in our amenity spaces and suites are well worth the upfront costs because they last longer, both aesthetically and functionally. Sophisticated details such as textured glass, metal accents, intelligently curated art installations and top-quality natural materials such as genuine stone and delicately woven fabric add a charming nuance that isn't always noticed at first glance but is definitely appreciated over time.
Multi-functional spaces
A condominium community is an island unto itself. Sometimes, residents need to get out of their own suite simply for a change of pace, but don't want to necessarily leave the comfortable confines of their condominium address. That's why we're going to the extra length in 908 St. Clair to create co-working spaces and even a wine lounge where residents can invite friends over to chat and relax over a casual glass of chilled Chardonnay.
Organic shapes
The modernist design approach trends towards the use of clean lines and symmetry to provide peace and balance. As DesignGenics'Kathy Chow points out, however, nature can conjure an even more peaceful state of mind with its organic shapes, gentle curves and irregular lines. Inspiration can come from anywhere such as the shape of a leaf, a rock formation, even a waterfall. 908 St. Clair will feature custom curved millwork to bring the calming effects of nature inside, providing its own sense of peace and balance while standing in welcome contrast to the austerity of modern design.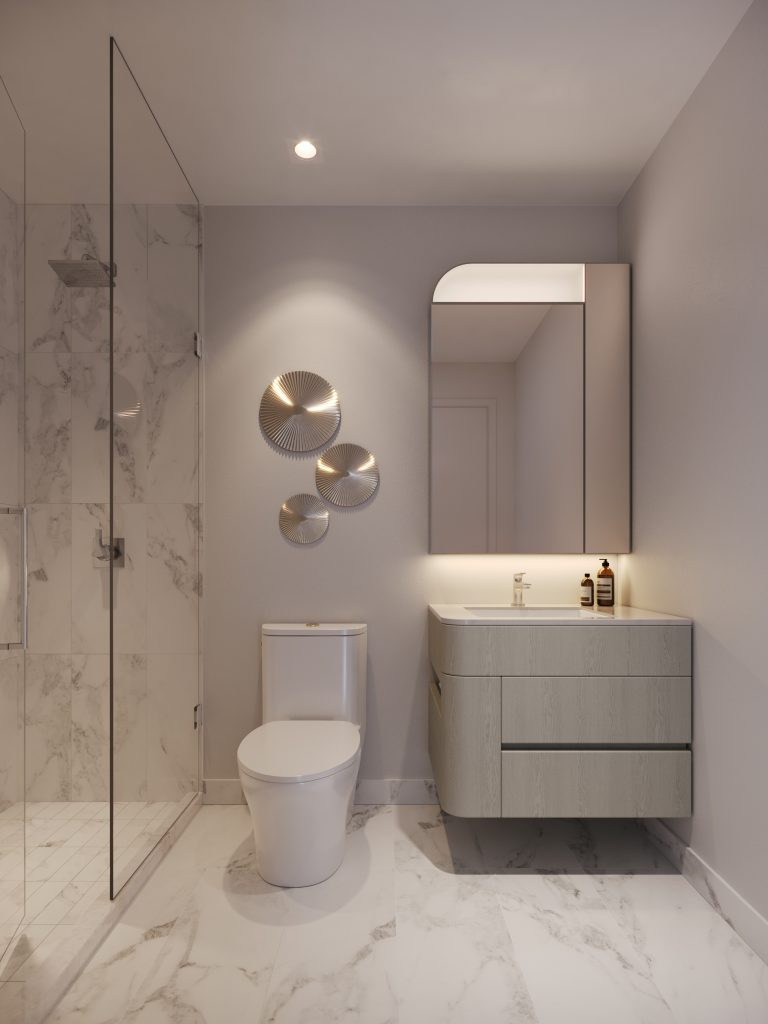 Sustainability
Today, sustainability has a symbiotic relationship with design. It is essential that every design feature not only lessens our environmental impact but improves the comfort, health and accessibility it imparts on its users. We will be incorporating a number of sustainable features into 908 St. Clair including energy-efficient lighting and appliances, low-flow plumbing fixtures and electric car charging stations. Our layouts will also maximize an efficient use of space, feature green spaces including living roofs and use recycled materials whenever possible.
Outdoor spaces
Over the last two years, we've learned just how important outdoor spaces are. When we venture outside, we get to breathe that invigorating fresh air and drink in some natural vitamin D while safely connecting with neighbours and growing a stronger sense of community. Mid-rise communities are a natural fit for easily accessible and communal outdoor spaces, and in the case of Canderel's Bayview At The Village, even a pocket park. Similarly, private outdoor balconies have evolved from a nice-to-have feature to a must-have feature, so residents can have a friend over for a casual drink on their own outdoor oasis.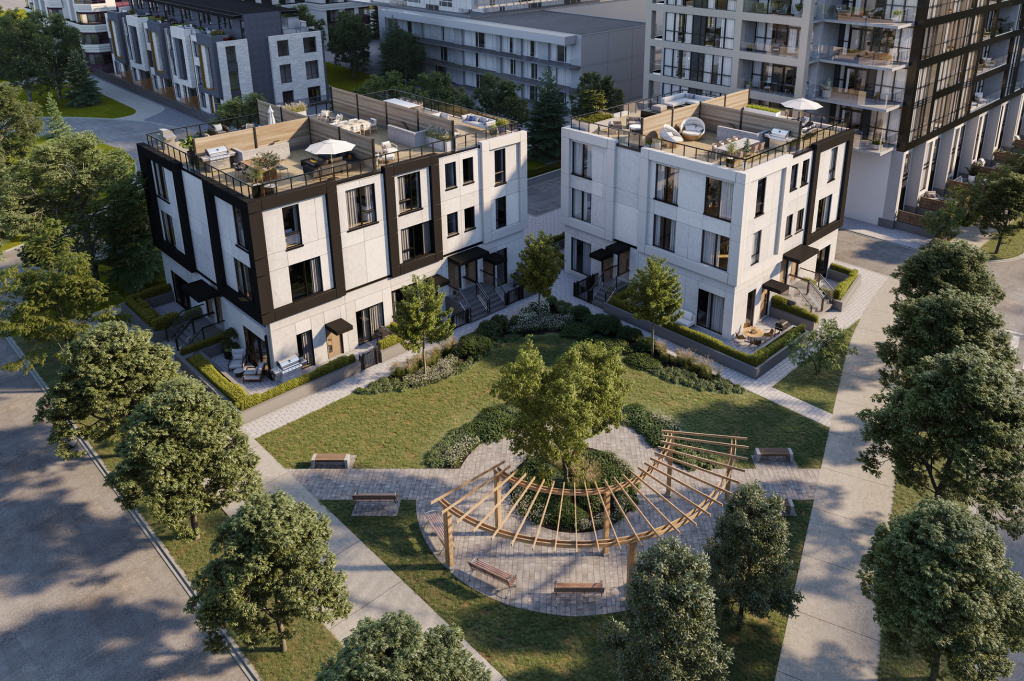 Wellness amenities
One of the ultimate advantages of condominium living is that your home doesn't stop at your door. Instead, you have access to a wealth of wellness spaces and a focus on fitness is definitely a trend on the rise that will stand the test of time. Builders are paying close attention to the need for amenities that, at minimum, incorporate a well-equipped gym and often a stretching or yoga studio as well. Indoor and outdoor pools are also making a comeback, while Himalayan salt rooms are fast becoming the wellness luxury of the future.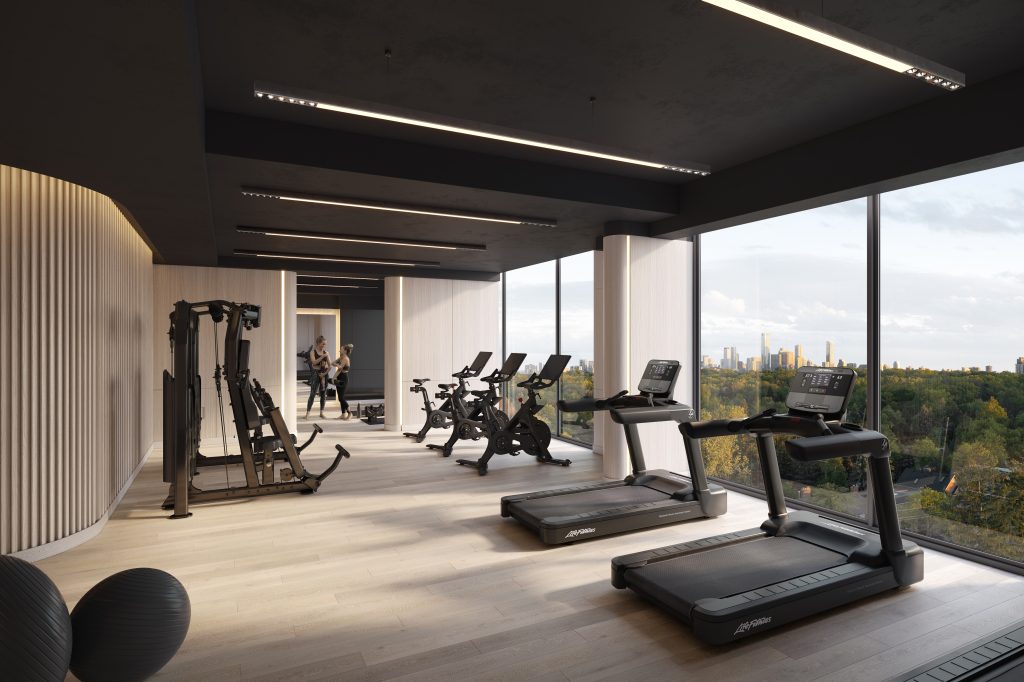 Smart technologies
First, we graciously welcomed Siri and Alexa into our homes. Now, a whole new generation of smart home technologies are on the cusp of gaining widespread appeal. From a single keypad – or even a tablet or phone – you can control your heating and cooling systems, window blinds, home alarm and even book the amenity spaces in your building. Beyond the digital realm, technology has allowed us to heighten the aesthetics of a suite such as the induction Invisacook cooktops that will be incorporated into the 908 St. Clair townhomes that simply hide your cooking surface in plain sight.