Innovative Damping Technology Behind the Scenes at YC Condos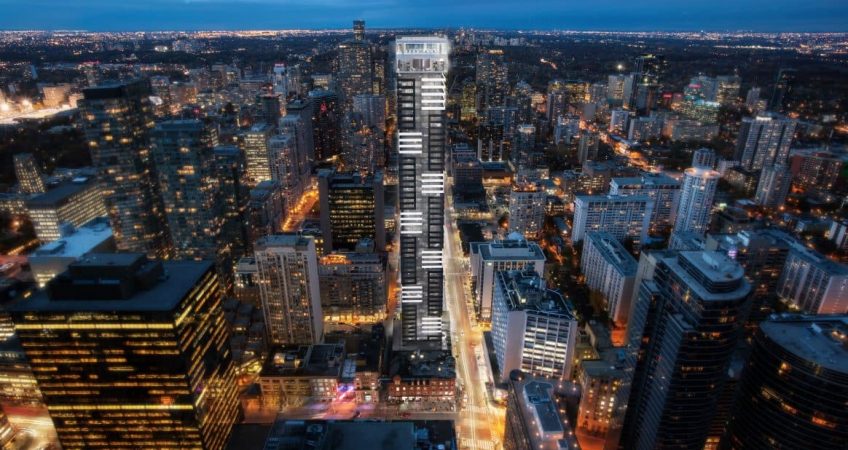 Canderel Residential's new condominium development, YC Condos, a sleek and slender high-rise located on Yonge at College. The tower has five levels of below-grade parking, two levels of retail and three levels of office space. Architectural and interior design was conceived and refined by Graziani + Corazza Architects and Burdifilek, respectively, and constructed by Reliance. YC Condos has extended balconies and one-of-a-kind amenities, including a top-floor infinity pool.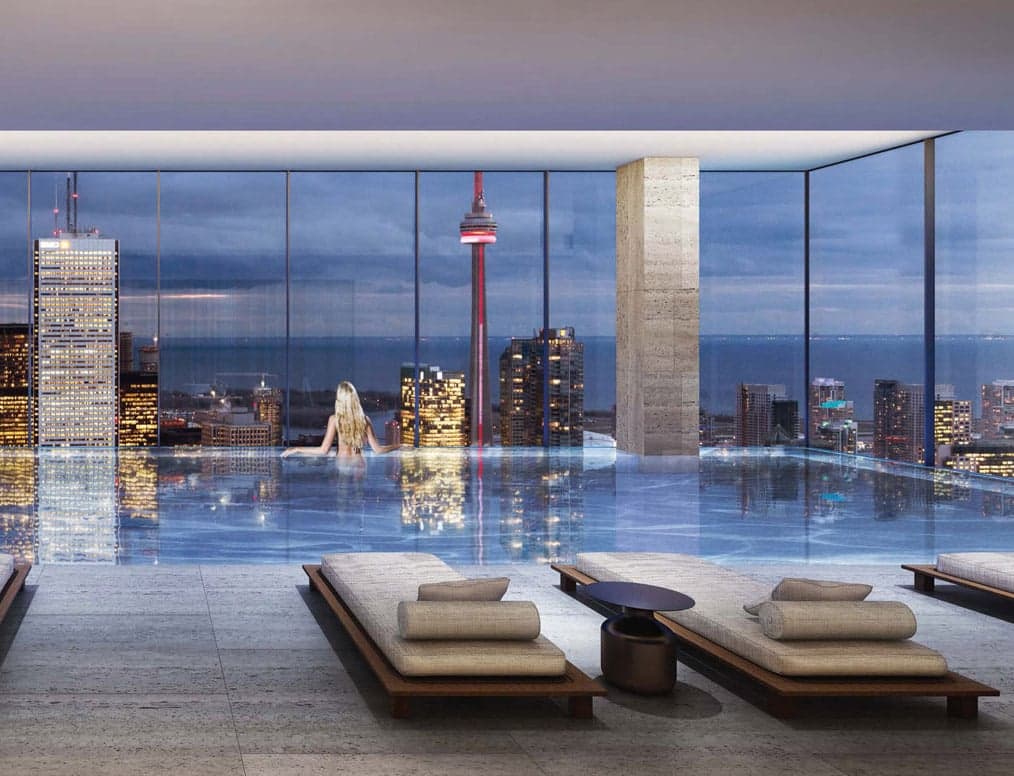 Canderel Residential teamed up with local engineering firm Kinetica who engineered and are currently installing  a damping system that enhances both wind and seismic performance. The structure required innovative thinking by the structural engineers, Read Jones Christoffersen Ltd., to maximize architectural space on the very slender floor plate while maintaining stringent performance requirements to minimize occupant discomfort during frequent winds.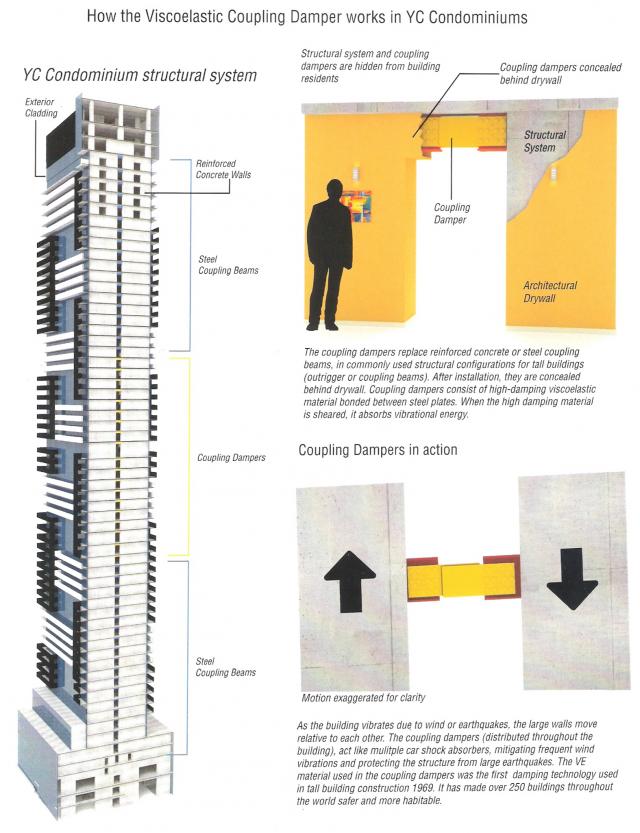 A diagram shows the placement and configuration of the VCDs inside YC Condos, image courtesy of Kinetica
YC Condos is the first in the world to employ the distributed viscoelastic coupling damper (VCD) system, designed by Kinetica, which utilizes 3M viscoelastic (VE) damping polymer bonded between alternating steel plates, which replace reinforced concrete coupling beams and are anchored into structural walls. The dampers work like distributed shock absorbers in a car, improving comfort during frequent wind storms, and protecting the structure against extremely rare strong wind events or earthquakes. Because the dampers replace traditional concrete beams, they do not occupy any architectural space.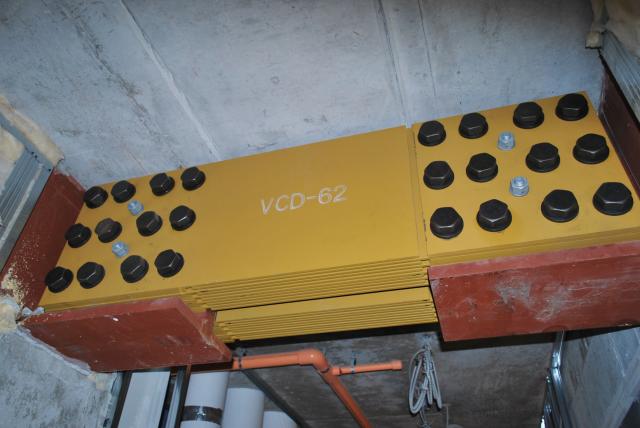 A VCD in its final configuration, image by Marcus Mitanis
To Learn More Check out Related Posts:
Urban Toronto – YC Condos Innovative Damping Technology