INTERIOR DESIGN TRENDS TO TRACK IN 2018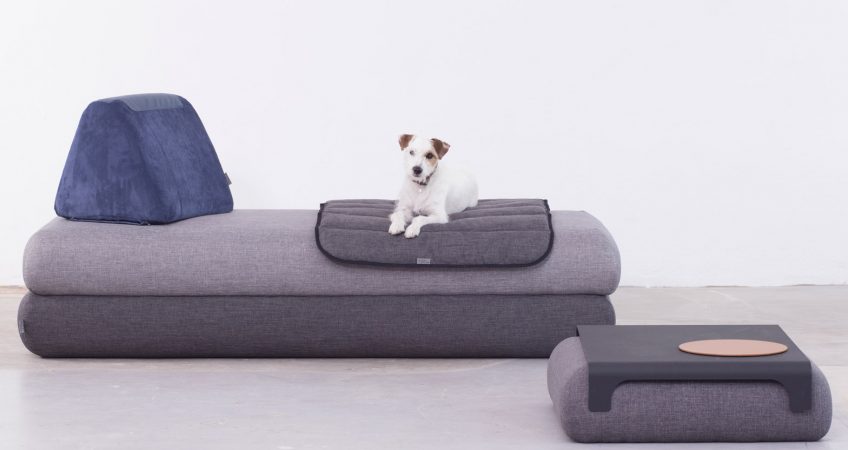 In At Home, Bill Bryson's book on the evolution of the modern home, he wrote, "houses are really quite odd things. They have almost no universally defining qualities: they can be of practically any shape, incorporate virtually any material, be of almost any size." This year's interior design trends are proving him right.
From innovative new material uses (like cardboard packaging that transform into an LED light) to shape shifting nomadic spaces that blur the lines between traditional "rooms," designers are redefining what we can expect from where we live. Here are five of the trends to look out for this year, and how they're shaping the places we call home.
Eco-Conscious Living
The trend toward eco-conscious living is replacing the current model of "take, make, and toss" with a new system of innovative design that redefines products and minimizes negative environmental impact. Developers and designers are looking for new ways to improve overall livability (both for the home and the planet) and the results are impressive. Basque design collective Alki has created a fully biodegradable bioplastic chair (the "plastic" is made entirely from plant-based products like beet, corn starch, and sugar cane). Smart technology is cutting domestic energy consumption with products like Philippe Starck-designed intelligent radiator valves, that not only look good, but do good, which bodes well for the life cycle of this trend.
Let There Be Light
Lighting is sometimes called "the fourth dimension of architecture" and a new focus on how we light our space is making the other three dimensions look pretty damn good. Often underestimated (or worse, overlooked) when designing a space, lighting is essential for both function and form. New products like Caia (a "natural lighting robot" created by Italian startup Solenica) are harnessing the power of sunlight. Caia reflects natural light wherever it's needed, creating brighter spaces and better well-being.
Playing House
It's time to unleash your inner child and embrace playing house. At the heart of this trend, spaces are infused with wonder and curiosity, giving everyday living a colourful makeover. Forget about ordinary objects, the playful house includes a mobile heating and cooling system that looks more like a rocking horse than a domestic appliance. Or watermelon-hued wall storage that puts the Ikea Billy bookcase to shame.
Shape Shifting Space
In the 18th and 19th centuries, many homes had a room (the parlour) dedicated to receiving guests. Today, there are virtually no rooms so clearly defined. Functions have merged. Spaces have combined. Furniture and objects (like Hannabi's Urban Nomad Sofa that can be assembled and reassembled as a sofa, individual seats, or a single bed) are no longer confined to a specific physical space, but adapt and move to suit changing demand and allow more freedom than ever before.
The Internet of Home
The Internet of Things (IoT) is a trend that has landed smack dab in the middle of our living spaces. It's not a question of whether technology and automation will integrate with our homes, but exactly how seamlessly they can be designed to facilitate everyday life. There's Beddi, an intelligent alarm clock (also dubbed the "bedside concierge") that will lull you to sleep, wake you up with the delicious smell of freshly brewed coffee, book your Uber to work, and turn up the temperature, making it easier for you to get out of bed. Or Silk, a customisable platform that makes home automation completely intuitive and equips your home with a "digital brain."